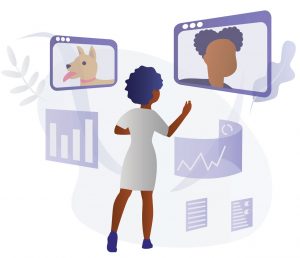 A 2-part training about Zoom, on Zoom
Free
Wednesday, September 16
3:00-4:30pm Pacific
Instructional Session
Learn to:
Use breakout rooms effectively for small group work.
Play music to set mood, create energy, and provide timekeeping for activities.
Use Zoom features like virtual backgrounds, reactions, chat, mute, and more.
Engage students in group note taking using Google Apps.
Learn three community building activities.
Wednesday, September 23
3:00-4:00pm Pacific
"Playdate"
Practice what you've learned in show-and-tell activity. Share your successes and challenges, and get answers in a Q & A.
Registration
Due to popular demand this training is now full! If you'd like to be notified when the screen recording is available, please fill out the form below.
We are planning many trainings for teachers and youth development practitioners this fall—sign up to be the first to hear about them!
Become a Zoom Wizard is created and facilitated by Be The Change Consulting. It is developed in partnership with Generation Thrive, a project of the Warriors Foundation and Kaiser Permanente, and the Walter and Elise Haas Fund.